About Mary Boyer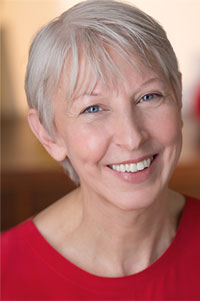 Mary Boyer has been devoting her life to acting for over forty years.
Upon graduating from the University of Detroit, she arrived in New York City in January of 1973, and within two months was on the road with a touring production of Stephen Sondheim's "Company."
After eighteen straight years of working on stage, in film, TV, commercials, and industrials, she began teaching acting.
Mary started with one beginning acting technique class, and soon one class became six, encompassing all levels of scene study. Whenever Mary's schedule permitted, she taught additional classes on Audition Technique, Acting Shakespeare and Theatre History.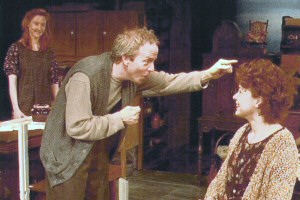 Not long after she began teaching, the opportunity to direct presented itself. Some of her directing credits include: "The Heidi Chronicles", "Dancing At Lughnasa," "Detective Story", "Our Town", and "The Big Knife." to name a few.
In the fall of 2003, Mary branched out on her own, launching the MTB Studio.
Throughout her 20 plus years of teaching and directing, Mary continues to equip her students with fresh and relevant insight into the industry, by keeping one foot in the acting world (worked on the recently released HBO Film titled "You Don't Know Jack" opposite Al Pacino & Susan Sarandon; appearing recently in "All My Children"; and "The Cherry Orchard").
Mary's mission at MTB Studio is to instill and nurture a passion and integrity for acting in every student, and at the same time create "smart actors"; actors that are intelligent about the craft, and savvy about the business.
MTB Studio students have appeared in "2012", "30 Rock", "Law & Order", "Law & Order SVU", "Law & Order CI", "CSI Miami", "NCIS", "Rescue Me", "Fringe", "The Wire", "The Phantom of the Opera", "The Drowsy Chaperone", "Dirty Rotten Scoundrels", "Thoroughly Modern Millie", numerous commercials, Off-Off Broadway, and in regional theatres throughout the country.